BLUE-BRANDS FROM COLOMBIA

Healthy Foods and Functional Ingredients.
Super Fruits, Extracts, and Oils, Exotic plants and crop products
ASIA      ⇔      COLOMBIA
A Bridge for Bilateral Trading with Colombia
We are Blue-B-Colombia S.A., company registered in Cali-Colombia, with representative office in Nagoya, Japan. Our work is Bilateral Trade support, Idea-products, Product Introduction, Import & Export and Logistics Outsourcing.
Our products list includes Specialty Coffee, Sacha inchi, a Novel Omega 3 vegetable source, Anti-Aging Retinol-Omega 6 Cacay Oil, Super Fruit Golden Berry, Mooring  tea leaves and its lyophilized powder as a health ingredients, & and protein (useful for pet food and fish feed in general).
PRODUCTS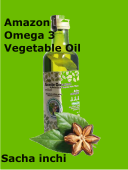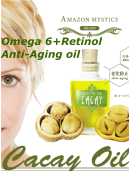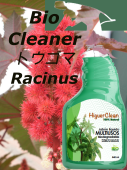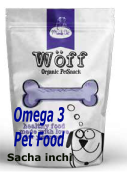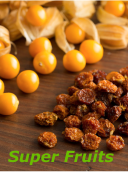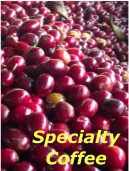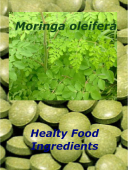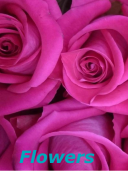 ボ
コロンビアのくだもの
ボロホー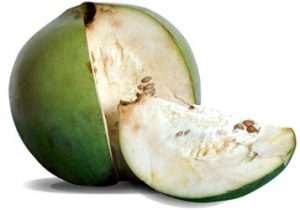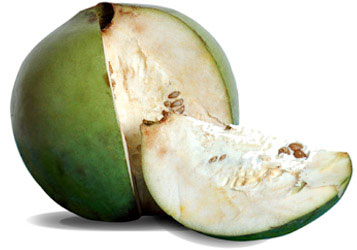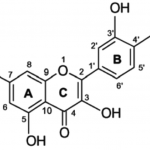 Colombian Specialty Coffee
Coffee ranked between 85-89 points in Cup test, and winner of International Competition Awards, in Collaboration with Colors of Nature Company -Japan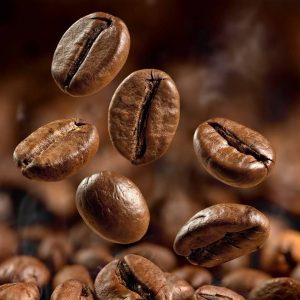 ---
Colombian Golden Berry 
A multi-nutrients and pro-health functional Super Fruit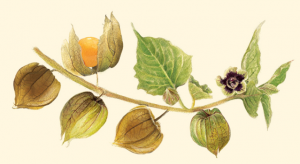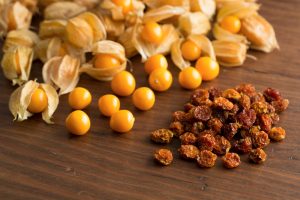 ---
Anti-Aging Cacay Oil
A gift from the Amazon forrest for the skin support as Anti-Aging Oil.
No oil in the market gathers by nature Omega 6, the highest Retinol Content, Vitamin E Isomers, accompanied  by β-Sitosterol , and Squalene. Infinite result the list of products for the cosmetics industry which can be developed from this oil. We offer it as raw material or end product, and we are grower with 50Ha in fifth year for starting harvest. Year after Year our production will increase as more and more hectares pass their fifth year. We just started marketing it.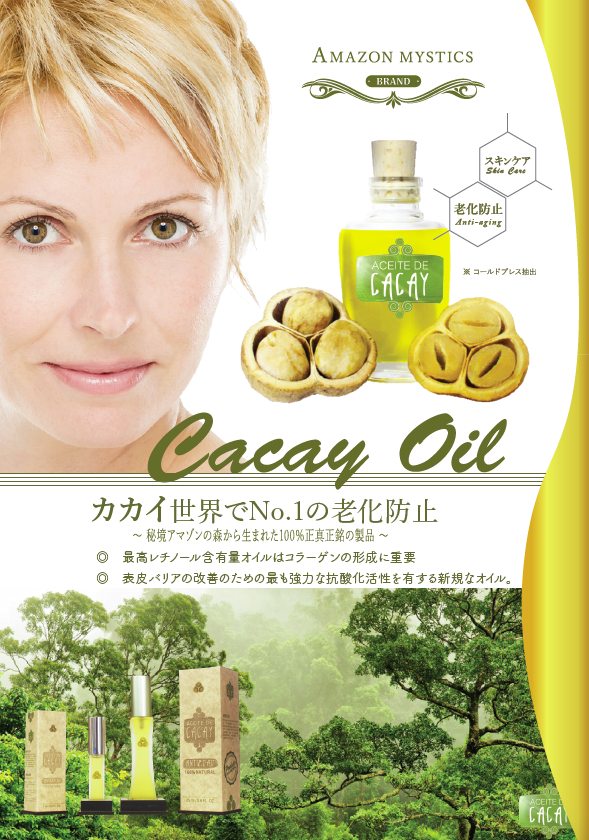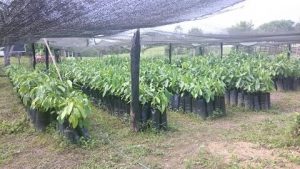 ---
Omega 3 Vegetable Source Sacha inchi Oil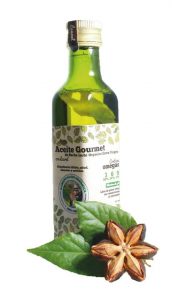 When asking for Omega 3 in Natural products stores, most clerks with offer you Omega 3 (Linolenic Acid) from animal origin., which indeed is the best. But this is because most vegetables higher content is Omega 6.
Only after 2012 studies and on, modern societies have become aware of the huge mistake by our ratios in Omega 6:Omega 3 consumption (Source:Health Implications of High Dietary Omega-6 Polyunsaturated Fatty Acids).
Nowadays is known that the proportion 6:3 must be inverse, meaning Omega 3 should surpass Omega 6 in prepared foods.
Sacha Inchi (Plukenetia volubilis L.) oil proved experimentally and in diets not only to be a health food  component, but to be the oil of the future for the entire humanity. Our Oil is organically grown, and from its origin land in South America. Extraction timing, technique, storage time, and genuinely are key from now, and we are a direct producer in collaboration with local organizations in the Amazonian Region of Colombia. This is our bottle!..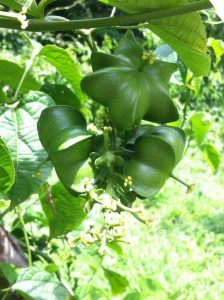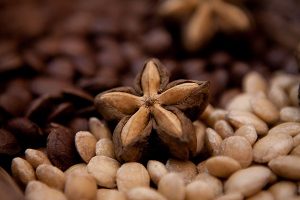 ---
Super Fruits from the Andes and Orinoquia Regions of Colombia 
---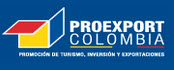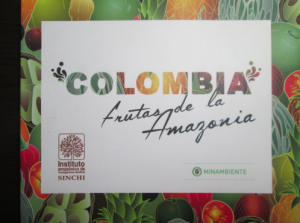 CAMU CAMU   
Myrciaria dubia

(Kunth) McVaugh.

Camu-camu (Myrciaria dubia), a native fruit of the Amazon region, is one of the richest sources of vitamin C (2.4 to 3.0 g/100 g in the pulp) found in the   Colombian Amazonia.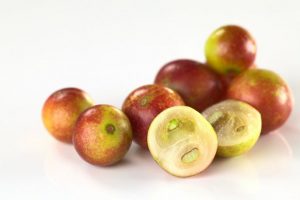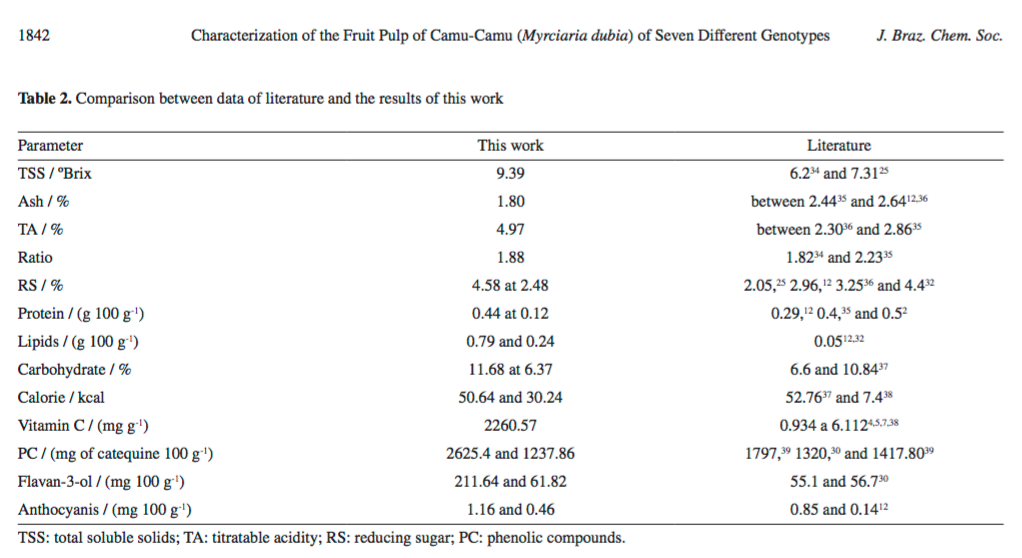 Other important links for Research on Comercial Species in Colombia.
SUPERFRUIT BOROJO

Product for Colombian Market!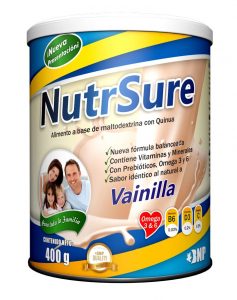 NutrSure: Maltodextrin with Quinua, plus Vitaminas & Minerales
 Un SUPERALIMENTO
Alimento a base de Maltodextrina con Quinua. Ideal suplemento de Calcio, Hierro, Fosforo, Proteinas, y ácidos grasos omega-3 (ω-3) para fortalecer la función cerebral, huesos, músculos, piel, sistemas digestivos y cardiovascular.
Un complemento para deportistas, niños en el colegio, adultos y personas convalecientes.
Suaves tonos a Vainilla. Ideal sabor se obtiene sea con leche o con jugo de frutos dulces!.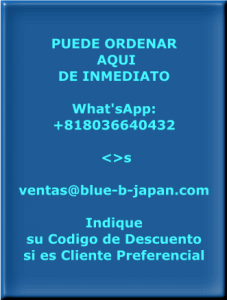 Blue-B-Colombia Since 2006
©2016 Blue-B-Colombia Co. S.A.S All Rights Reserved